Download
Currently MIDI Display is supported on 64bit Windows 10, version 1903 (released in May, 2019) or any newer revision after that.
We do not collect any information about you and MIDI Display does not require an Internet connection when activating a license.
Setup
With a typical setup you connect your MIDI keyboard to the MIDI Display input connection and have it forward MIDI messages through its output connection to a virtual MIDI port that all other applications can connect to.

However, it is not possible to create arbitrary virtual MIDI ports in Windows without first installing a virtual MIDI port driver, and for this we recommend that you also install loopMIDI by Tobias Erichsen - it's a free virtual loopback MIDI cable that install in seconds and work flawlessly.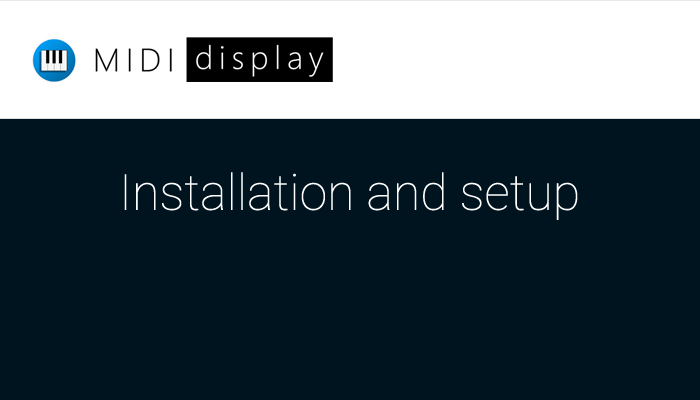 This guide will show you how to install MIDI Display along with a virtual MIDI port driver, how to setup the input and output connections, and finally how to configure an application (UVI Workstation).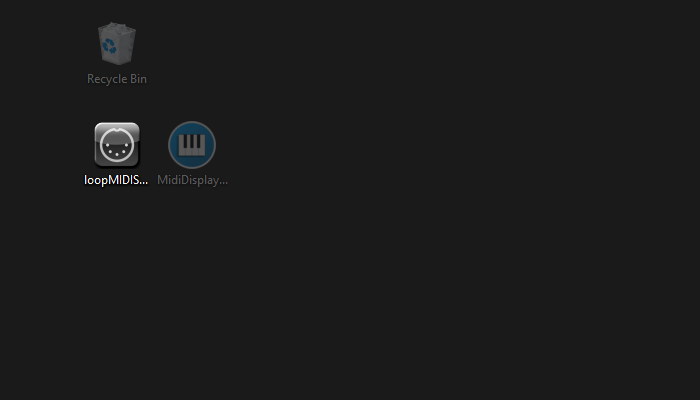 First, download both loopMIDI and MIDI Display, then start with installing loopMIDI. If you already have another virtual MIDI port driver installed then you can of course skip this step.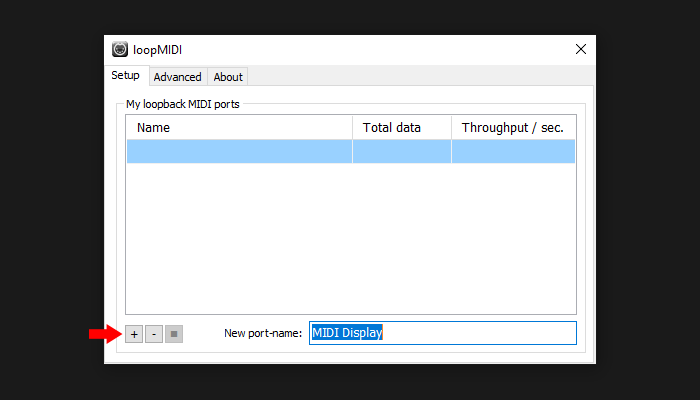 Once installed, loopMIDI will ask you to create a new virtual MIDI port.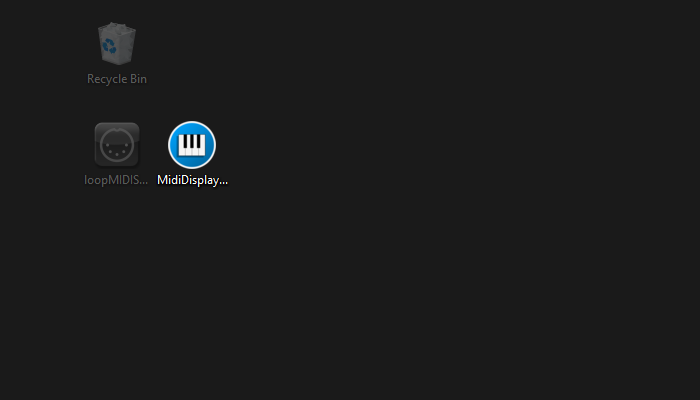 Next, install MIDI Display, but before you do it's recommended that you first close any other application that might use your MIDI keyboard.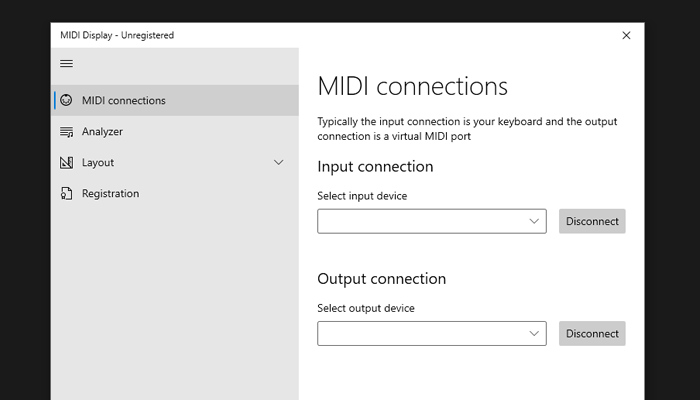 Once the installer has finished, MIDI Display will start as a small icon in the taskbar and open up its MIDI connections settings.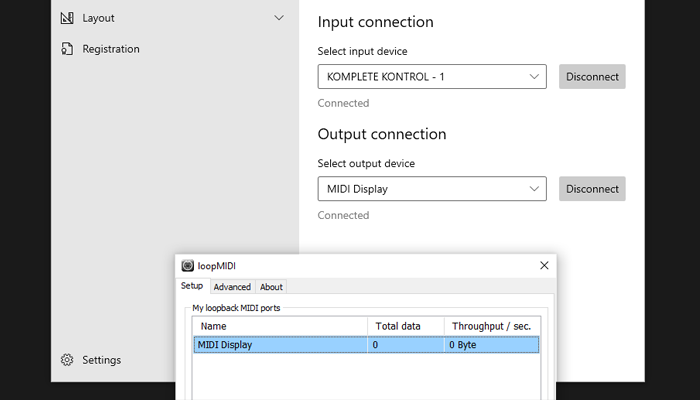 Select your MIDI keyboard as input device, and the virtual MIDI port you created as the output device. That's it! Now try playing some notes on your keyboard!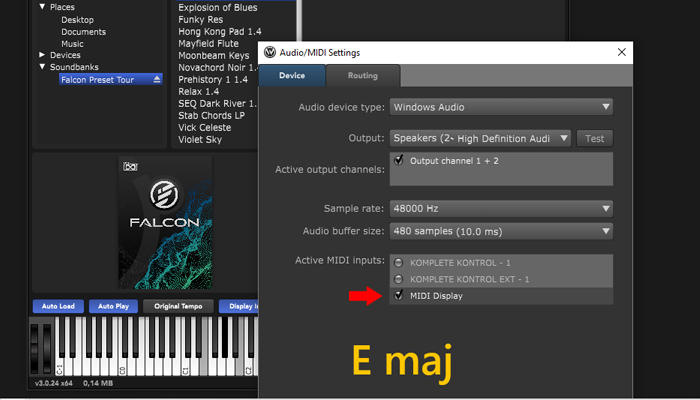 Finally, to make any other software also receive the MIDI messages from your keyboard you just set your new virtual MIDI port as their MIDI input.
❮
❯